13 Apr

2 Business Bankruptcies Breaking Gadget Shopper's Hearts

Recently, two companies that have been the favorites of 'gadget shoppers' around the world have filed for bankruptcies.

Both Radio Shack and SkyMall have found themselves with plummeting sales and have now found themselves facing bankruptcy.

Let's take a look at what brought each of these companies to this unfortunate point in their illustrious careers.
SkyMall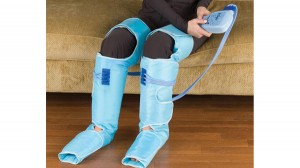 The iconic inflight catalog had to file for bankruptcy stating that the increasing amount of competition as well as the consistent changing of the retail environment among its reasons for filing.
The magazine has been struggling in recent times to keep in stride with the ever evolving realm of technology.
The company was additionally finding it difficult to remain on the hawking kitschy-side offering consumers with a great deal of useless items.
SkyMall became less and less able to compete with a consumer's ability to purchase relevant and highly useful items from the convenience of their mobile devices.
SkyMall was formerly the ideal distraction and form of entertainment for consumers during a flight, but, unfortunately, that has drastically changed. As the ability to utilize mobile devices on flights, the death certificate for the novelty inspired company began to be penned.
In addition, the costs that were associated with the printing of the magazine became increasingly unattractive to airlines overall.
Last August, Delta discontinued their contract with SkyMall.
By the time that the company filed for bankruptcy, their revenue had been cut virtually in half due to the rise of internet during flight.
Previous profits that topped $33.7 million in 2013, were now barely reaching $15.8 million within the first nine months last year.
Once it began to leak money it began being passed among a number of private equity firms and media companies.
In 2013, SkyMall found itself being bought by the Xhibit Corp. According to its new parent company, the retail marketplace was transformed by Amazon and others.
According to Bloomberg, reports that SkyMall has listed as much as $50 million of in liabilities as well as upwards of $10 million in assets in Chapter 11 in Phoenix.
Radio Shack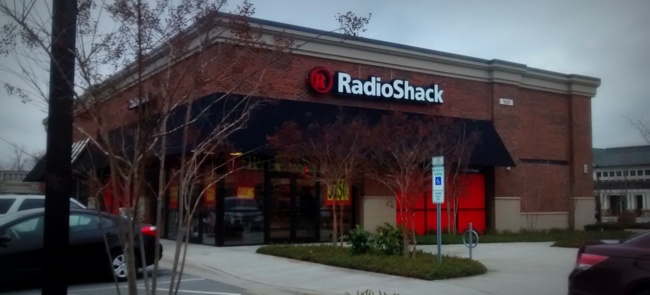 After years of puzzling stock investors regarding how it managed to remain in business, Radio Shack finally filed for bankruptcy.
This is a company that has long been a trusted retailer of technological accessories, chargers and cords that are fairly easy to lose.
During the company's reconstruction, it was announced that it would be selling up to 2,400 of its stores to a consortium that includes Sprint and Standard General.
The bankruptcy filing is widely agreed upon as an end to the surprising run for the technology driven Radio Shack. This Ft. Worth, Texas based company that was able to survive the demise of competitors such as Nobody Beats the Wiz and Circuit City.
For many industry analysts and experts, just how Radio Shack was able to last as long as it did given the rise of the age of the internet, Apple and more is a mystery all within itself.
Especially since the company continued to sell mostly accessories that were being offered via a number of retailers at lesser pricing.
Although the company appeared to be making an effort to expand as a measure of remaining relevant in its changing market, the changing of consumer habits and technology being offered proved to be its undoing.
Radio Shack filed with $1.38 billion in liabilities and $1.2 billion in assets in a Delaware court. The listing of creditors was upwards of 100,000 and the acting trustee for the company is Wilmington Trust Company.
The trustee, who is owned by M&T Bank is acting as the representation for unsecured creditors that have approximately $329 million in claims that have been listed against the electronics retailer.
The stores that are operated in Radio Shack's Mexican subsidiary as well as its Asian operations are not a part of the current Chapter 11 filing.
Alongside the bankruptcy filing, the company has said that it has secured a debtor-in-possession financing commitment from its most current asset backed lenders group that totals upwards of $285 million.
This lenders group includes DW partners.
In The End…
Unfortunately for both SkyMall and Radio Shack, they were unable to evolve from their niche that was a welcome trend many decades ago.
This lack of evolution and proper fiscal forecasting has resulted in their having a grave amount of financial difficulties that have led to bankruptcy.
It is imperative that companies learn from the fate of these two gadget focused retailers.
Hopefully the shoppers who are down in the dumps over the filing can relax and find another outlet for their fad shopping needs.
Have a favorite SkyMall (or Radio Shack) item? Let us know in the comments below.