21 Apr

4 Ways Consumers Can Cope With Debt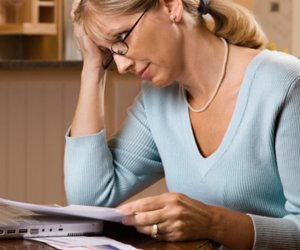 We all get to a point where financial crises can strike. While it can be a devastating scenario, there are debt management strategies that can help you or your loved ones stop the free fall before things hit rock bottom.
Admittedly, people lose money in many ways. There are those that fall victim to the economy. Others invest in ventures that fail. Still others face accidents, theft or personal injuries that limit their ability to work.
Once this happens, the most important thing is to take the steps to slow the financial strain and have a plan for recovery.
There are many ways to cope with debt and financial hardship. Let's look at a few in detail.
Self-Help
You can actually find a way to escape your quagmire by making subtle changes in the way you live. Prepare a focused budget that shows what you can spend without contributing to the current financial slide. Consider your income and do away with whatever appears to be a luxury in your view.
Once you are sure you cannot service your debts in time, talk to your creditors and try to work something out.
If you have a car loan or mortgage, talk to your lenders and explain your situation. They may be able to present options that can prevent jeopardizing the status of your loans.
Lenders tend to be more soft when clients show honesty and commitment, but it will not happen all the time. If this does not work out, find a house counseling institution and try to obtain professional help.
Debt Relief Services
These institutions will offer you advice on how to manage your debt situation so that you do not fall further behind than you are now. Credit counseling services will offer advice and help you prepare a budget that is within your capabilities. The good thing about these services is that they are mostly nonprofit.
You can also choose to register for debt management plans. These programs help you pay off your unsecured debts by allowing you to deposit a regular amount of money with them over a specified period.
There is a similar program, the debt settlement plan, and it allows you to pay a particular amount each month for a certain period of time months.
You will need to understand that these solutions are high risk, rife with frauds and unscrupulous individuals, so you will need to be very thorough during your verification processes.
Do not sign up unless you are sure of the legitimacy and ramifications of a debt relief plan.
Debt Consolidation
To reduce the total cost of your credit activities, institutions may actually provide you several classes of loans.
However, such loans could place a condition that your home becomes collateral, meaning that failure to pay could see you lose the home.
You will also need to understand that these loans would possibly have far-reaching financial ramifications in terms of added costs.
Apart from paying the interest that accumulates over time, you might need to pay for other things like points, which at times rise to around 1% of the total you borrowed.
However, loans in debt consolidation provide you with some tax benefits that other areas of credit may not be willing or able to at some point.
Personal Bankruptcy
Another option that may present itself is personal bankruptcy. After going through a legal process, the courts could rule you immune to some debts, and responsible for others. A lot will depend on which type of bankruptcy you pursue.
There are two prominent types of personal bankruptcy namely, chapter 7 and chapter 13.
Chapter 7 typically liquidates all your non-exempt assets to go toward paying back creditors. An individual filing Chapter 7 bankruptcy will typically be allowed to keep exempt property up to a certain value including property like a vehicle or home.
Chapter 13 works much like a repayment plan and might be a good option if you have a steady source of income. You can read more about the situations a Chapter 13 bankruptcy might make sense.
There Are Options
Regardless of your situation, you just need to know there are options available. Debt can be a stressful burden to carry.
If you are facing what seems to be insurmountable debt, contact one of us here at Bolinske Law and we might be able to shed some light on options that make sense for your situation.